2544 Butch Drive
Gilroy, CA

List Price: $2,985,000
SOLD by Duane Adam

Duane Adam
Sotheby's International Realty
(408) 710-9484
________________________________________
Movie Star Mansion
10 Acre Gated Estate
If you want a home that has just about everything, then you need look no further. Set on 10 acres, this Tuscan influenced masterpiece enjoys a hillside location that provides endless views of unadulterated South County.
Echoing the beauty of Val d'Orcia, this home is set in the Eastern foothills of Gilroy and its exterior majesty cannot be overemphasized. From the beautiful stone dressed walls, cone topped turrets, bowed picture windows and rotunda entrance, to the abundant landscaping, this home literally takes your breath away. While your imagination is transported to the Mediterranean, this home embraces the gorgeous surrounding countryside and gleams like a castle from days gone by.
The thoughtfulness of it's exterior design is equaled by the loving care that the one and only owner has taken to assure it remains in positively pristine condition.
The floor plan is comprised of 6 reception rooms, 5 bedrooms, 6 bathrooms and a powder room along with a private apartment. While the sheer size is impressive it is the design of this home that is so unique. This property was conceived so that each interior view was as mesmerizing as the next. As one moves throughout the house, your gaze is drawn to the large open windows and the beautiful scenery they frame, and the light just streams into every room.
There's also a superbly crafted swimming area with a rock waterfall to die for and a spa that has views of the hillside and valley. Additionally there's a gazebo with an attached powder room and shower, two outdoor fireplaces and a kitchen that is equipped with Viking appliances and a pizza oven. This is a don't miss gorgeous estate.
Features
10,300 square feet


10 scenic acres


Gated entrance


Guest apartment


Car collector's garage


Renovated kitchen
Exotic tropical swimming area

Outdoor gourmet kitchen


Outdoor shower and 1/2 bath


Superb valley and hillside views


Elevator


New travertine entry


Game room with en-suite bathroom



Do not miss this once in a lifetime opportunity.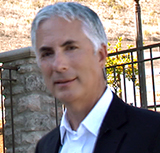 Sotheby's #1 agent 2014 YTD
Duane Adam
Sotheby's International Realty
t 408.710.9484
Accomplished Realtor/100's SOLD (BRE #00863593)
State Certified Appraiser (BREA AR017518)
Staging, Real Estate Film-making, Advanced Internet Marketing
____________________________________________
These sellers chose Sotheby's... so can you.