Ocean Living at its Finest
224 16th Avenue, Santa Cruz
Elegant, sophisticated and infused with the latest features, this timeless home is all you'll need to enjoy spectacular ocean living.
Click to enlarge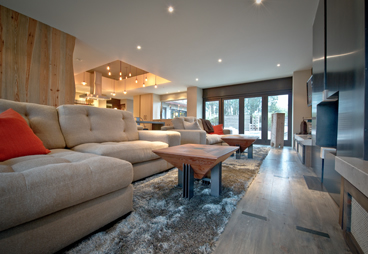 This is an architectural wonder that features walls of glass that fully retract thus inviting the front and rear exterior areas to become a part of the living space. With the Lanai Doors fully open, the home feels twice its size.
Located just a few steps from the beach, you can see surf conditions from the rear yard and ocean views extend all the way to the Monterey peninsula. Sunny Cove provides easy access for residents and traffic is minimal during peak seasons so "The Cove" can at times seem like a private beach.
Listed for:
$1,699,950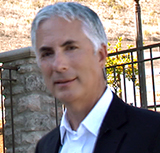 SOLD by


Duane Adam/
Sotheby's International Realty
t 831.622.4860
e-mail Duane Adam
Accomplished Realtor/100's SOLD (BRE #00863593)
State Certified Appraiser (BREA AR017518)
Staging, Real Estate Film-making, Advanced Internet Marketing
These sellers chose Sotheby's... so can you.

Features
Steps to Sunny Cove Beach
Ocean Views From Rear Yard
Private Courtyard with Fire Pit
Outdoor (Hot) Shower
Fully Functional Artistic Sculpted Fire Pits
1st Rear Fire Pit adjacent to Hot Tub for Ambiance
2nd Rear Fire Pit Designed for 25 people with 18" Perimeter for Plates
New Deck
New Fully Programmable Hot Tub
All New Exterior Hardscap

Soapstone Chiseled Edge Kitchen Counters
Bertazzoni Gas Range
Viking Quiet Cool Side by Side Refrigerator
Smart Furnace-Cel Phone Controllable
Smart Bluetooth Audio System, I-pad controllable
Recessed Ceilings with Custom Lighting
One of a Kind 8" Plank Wood Floors with Steel Inlay and Commercial Finish

Lanai Doors, Front and Rear
Sophisticated Baths with 9" Hand Carved Counters
Floor to Ceiling Limestone Bathroom Walls
Wet Bar
Built In Wine Cooler
Low Maintenance Front and Rear Yards
3 Bedrooms

2 Bathrooms
6,599 Square Foot Site
_________________________________________
Market Conditions
(Live Oak-Santa Cruz area 45)
2012 Q4 median sales prices in the Live Oak area of Santa Cruz were approximately 24% higher compared to the same quarter of 2011.

2011- $460,500
2012- $602,416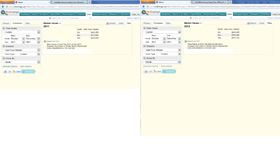 Source: MLS listings Statistics
This was caused by a combination of record low interest rates and scarce inventory as well as a spill over of buyers from the Silicon Valley market which is experiencing one of the lowest inventories on record. Another factor is that investor/buyers with 20% down can often have a positive cash flow due to increasing rents. This trend is continuing during 2013 and now may be the most opportunistic time to acquire property for the foreseeable future.
In addition to being a Realtor, Duane Adam is a Superior Court qualified expert in the field of real estate valuation, and a State Certified Appraiser.
Audio/video credit: Duane Adam


e-mail Duane Adam

Watch the full story of this remarkable home
This home has a story worth telling. It was a collaboration of several artisans and a renowned architect who designed and executed one of the most imaginative creations in Santa Cruz. Watch the video and see the full story behind this wonderful beach retreat.
One of the most interesting features is the wall in the entry way that was hand crafted to resemble waves in motion. Another is the built in, hand crafted dining area benches that seat 10 people. The home has fire pits in the rear yard that were designed for multitude of dining guests.
Smart Design
As shown in the video, the home is equipped with a smart furnace that's controllable from your cel phone. It also has a Sonos audio system that allows you to select music from your i-phone or i-pad. You can quickly select a play list for guests in the rear yard and another for the living room and control volume for each. It's a brilliant wireless system.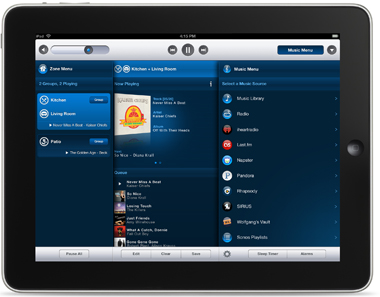 Kitchen
The kitchen was designed to take full advantage of the space at hand while at the same time staying out of the way. Think kitchen architecture by Steve Jobs. Materials used are chiseled edge soapstone counters and Bertozzoni/ Viking appliances displayed beneath an array of pendant lighting. It's breathtaking.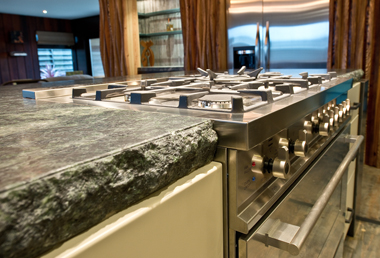 Bathrooms
The sophisticated bathrooms feature 9 inch counters and pedestal sinks that were hand crafted from limestone. Each was designed, built and carved on site. There are also floor to ceiling limestone walls which provide a rich contrast to the wood floors. As you can see in the photographs, these are absolutely remarkable.

Grounds
Here is where this home separates itself from every other in its class. It's front and rear yards were designed to visually astonish your guests while providing warmth and functionality. How many rear yards excel on both hot summer days and cold stormy nights? This one does.

Duane Adam specializes in marketing fine estate homes. He can sell yours!

t 831.622.4860
e-mail Duane Adam