16721 Madrone Avenue
Los Gatos, CA

List Price: $6,499,950
SOLD by Duane Adam in 35 days

Sotheby's International Realty
408.710.9484
________________________________________
Dramatic Los Gatos Gated Estate
12,501 square feet (all residences,approximately)
21 acre gated site
If you wanted to own the most elaborate estate in Los Gatos, what would you search for?
It would have to have location... private, quiet, and in the most desirable neighborhood. The Glenridge area is that location, and if investing in Los Gatos, this is where you want to own.
Problem is, acreage homesites here are scarce. But then there's Madrone, a scenic 21 acre estate that's astonishingly rare for the area with a stunning gated entrance that says... I'm about to see something extraordinary.
There are three homes on the property plus two apartments and total square footage has been measured at 12,501 square feet. The main home is a vintage Victorian and is the largest with approximately 5,783 square feet on three levels, and has four view decks.
There's also a 2,800 square foot (approx) caretaker house, and a 2,800 square view home.
Estimated gross market rents for all residences are $18,300 per month and $219,600 annually.
You'll also find a Koi pond with a deck and picnic area that is a dramatic location for weddings and plenty have taken place here over the years. There's even a zip line over the creek for the kids, although adults seem just as anxious to try it.
The grounds consist of mature manicured landscape with trees, plants, walls and steps that date back to the estate's inception. This creates a grandeur and beauty that's unmatched most properties. The quiet location combined with this natural beauty, can give of the illusion of being miles away from civilization.
There are hiking trails through the back acreage that have a gorgeous array of trees, bridges and streams. When, here, you won't believe you so close to a major town.
Features
5,783 square foot Victorian main residence


2,805 square foot Caretaker's home


2,806 square foot view home.


2 detached guest apartments


21 acre site with dramatic dual gated entry


Vintage and collectible barn


Koi pond and gardens decks


Extensive exotic landscape, plants and trees.


Areas for vineyards


Views


4 decks at main home


View deck at view house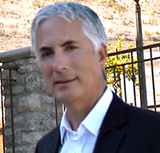 Duane Adam
Sotheby's International Realty
t 831.622.4861
Accomplished Realtor/100's SOLD (BRE #00863593)
State Certified Appraiser (BREA AR017518)
Staging, Real Estate Film-making, Advanced Internet Marketing
___________________________________________
These sellers chose Sotheby's... so can you.