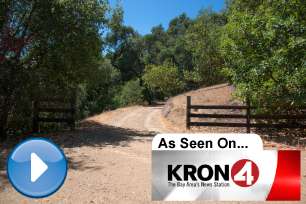 You feel like you're in your own country when you enter this 37 acre estate. Acres of riding/walking trails, astonishing views, a horse lover's paradise and the extensively renovated home exceeds 5,000 square feet and looks as if it belongs on the cover of a magazine. Simply one of the finest estates ever to come on the market.

Duane Adam/Sotheby's International Realty
t 408.710.9484
Accomplished Realtor/100's SOLD (BRE #00863593)
State Certified Appraiser (BREA AR017518)
Staging, Real Estate Film-making, Advanced Internet Marketing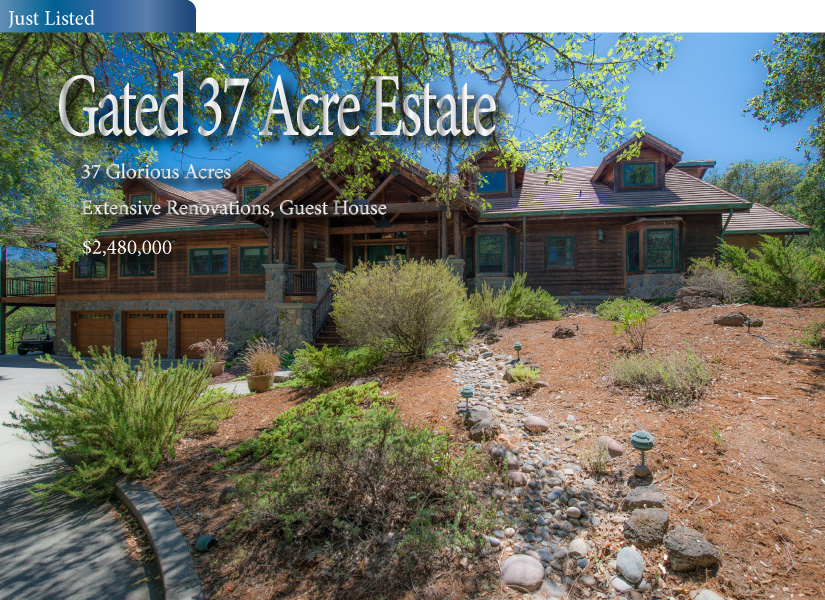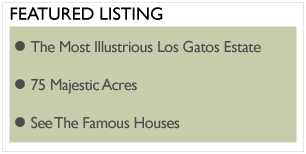 W
atch the

VIDEO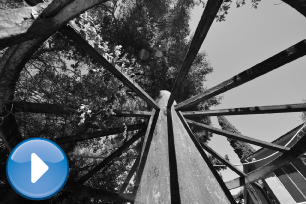 "The Cats" Estate is one of the most well known properties in all of Northern California. For the first time ever, see rare and exclusive video of this Los Gatos treasure.





Duane Adam

/

Sotheby's International Realty




t 408.710.9484


Accomplished Realtor/100's SOLD (BRE #00863593)
State Certified Appraiser (BREA AR017518)
Staging, Real Estate Film-making, Advanced Internet Marketing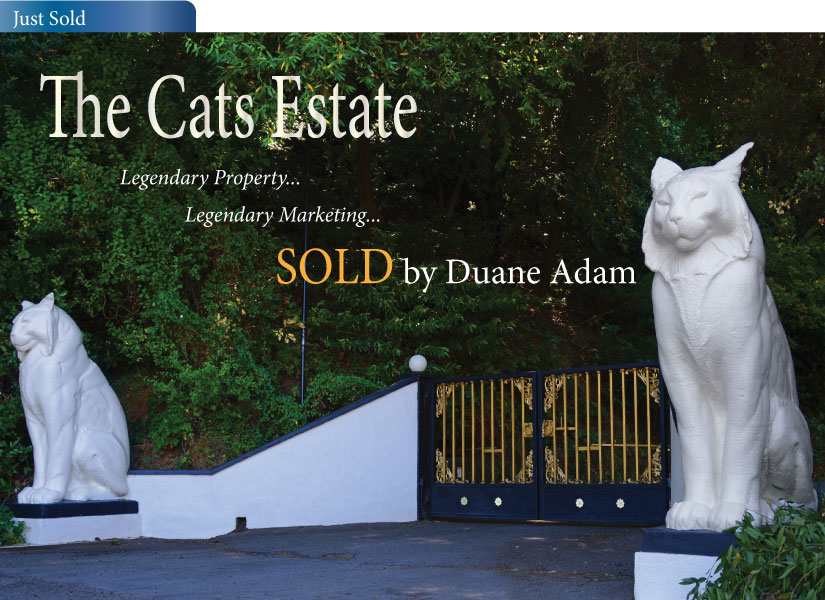 This illustrious Los Gatos estate transfers to a new owner and the next chapter of local history begins
. The Stone Cats stand guard to this famous estate as they have for the past 90 years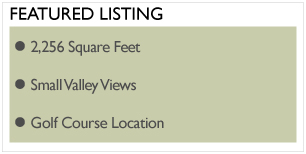 See it NOW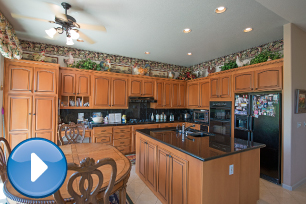 Located in The Villages, a private, secluded, gated golf course community, this 18 year old home enjoys a premium elevated corner lot and is loaded with upgrades.
8890 Wine Valley Circle
The Villages Gated Community-San Jose, California
$899,950
MLS# 81401900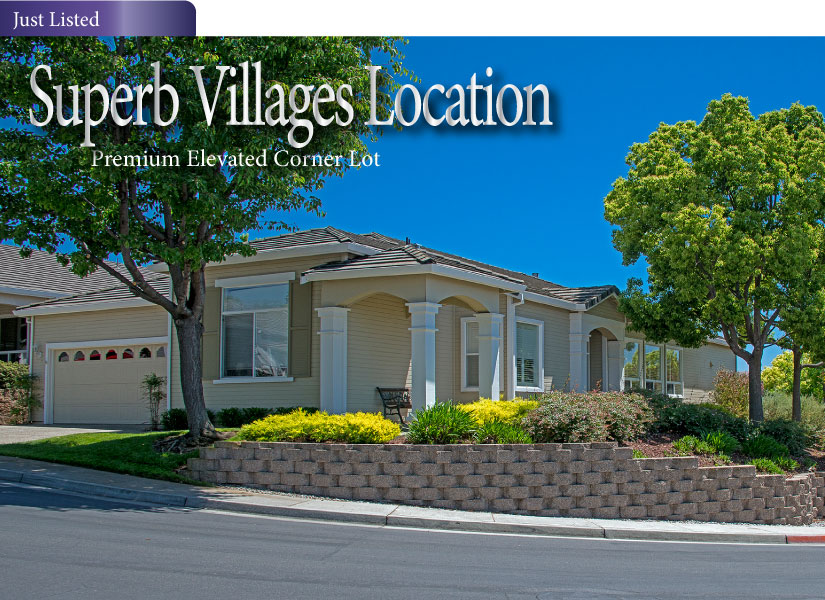 Comments
Thanks, truly appreciated!!!
I took a look at these videos, and MAN can you produce emotionally moving stuff -A. Mcmills, client
I just wanted to let you know your marketing is fantastic!!! You Rock. -T. Carpenter, Sotheby's
Awesome presentations Duane!!! -D. Goss Remax Realty
WOW! You are in a class by yourself as realtors go!!
D. Augason, Guarantee Mortgage
Wow, Duane,  You do fantastic work -L. Van Woerkom, client
I think you're untouchable in the area of marketing. -C Gauthier, client
Duane is as good as there is, very professional. M. Mena, Intero
Duane presents a home the way you would expect Madison Avenue to present a home.

-J. Reilly, Vice President Sotheby's International.
VIDEO

Duane….the work you did for our home was beautiful and breathtaking.
-M. Elaskary, client
Duane was so helpful that I shipped him a box of cookies.
-A. Solano, client
email Duane Adam Here

Duane Adam
Real estate professional

Duane Adam has been practicing real estate since 1984 and has sold several hundred homes during the course of his career. In addition to being a Realtor, he is also a State Certified Appraiser, and has advanced skills in the fields of videography and internet marketing. He specializes in marketing complex estate homes in a way that is unique within the real estate community.
In 2004, it was apparent to him that video marketing via the internet was going to be the future for selling upper tier real estate. He invested in a professional audio/video studio and learned the skills needed to make productions for listings. As a tool for showing off the most intricate details of complex properties, this process has become absolutely indispensable for Duane. It allows him to present broadcast quality productions to an international market in a way that would otherwise be unaffordable. It's also allowed him to sell numerous properties that had been listed and unsold by agents using traditional marketing.
Duane Adam is also a Superior Court qualified expert in the field of real estate valuation. When he isn't selling real estate, he spends time playing golf or tennis, traveling, writing music, shooting photography or racing sports cars at Laguna Seca. His highest aspiration is to help others achieve their dreams.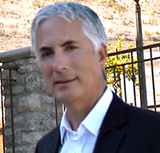 Sotheby's #1 agent

2014 YTD




Duane Adam

/

Sotheby's International Realty




t 408.710.9484


Accomplished Realtor/100's SOLD (BRE #00863593)
State Certified Appraiser (BREA AR017518)
Staging, Real Estate Film-making, Advanced Internet Marketing